The Rules feature in Helpwise allows you to run automations. You can set rules to automate your tasks by building your own filters to save time.
Click on Automation in the navbar and then click on the "Rules" option.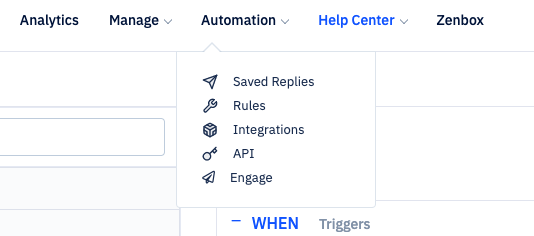 If this is the first time you are making a rule, you will see the "Create your first rule" option.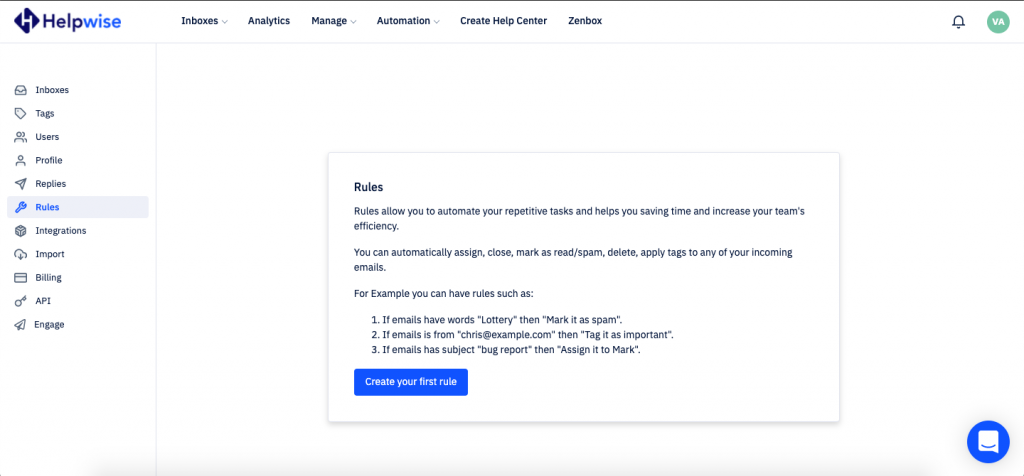 If you've already created rules for your account, you will see a screen similar to the one shown below.
To create a new rule, click on "Create your first rule".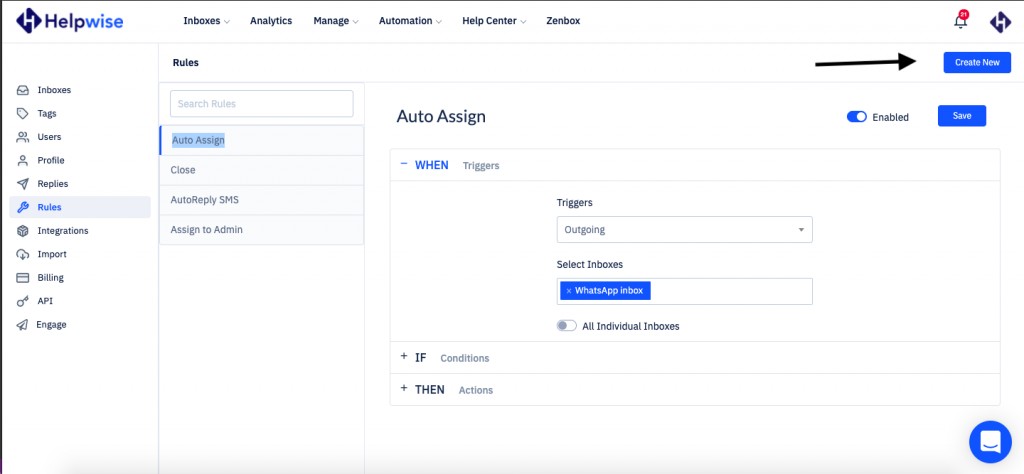 Now enter the title of the rule and then set the following details in the "When(triggers)" section.

Select the triggers for your rules i.e inbound/outbound.
Select the inboxes in which you want this rule to apply(Currently only working on email, SMS, WhatsApp).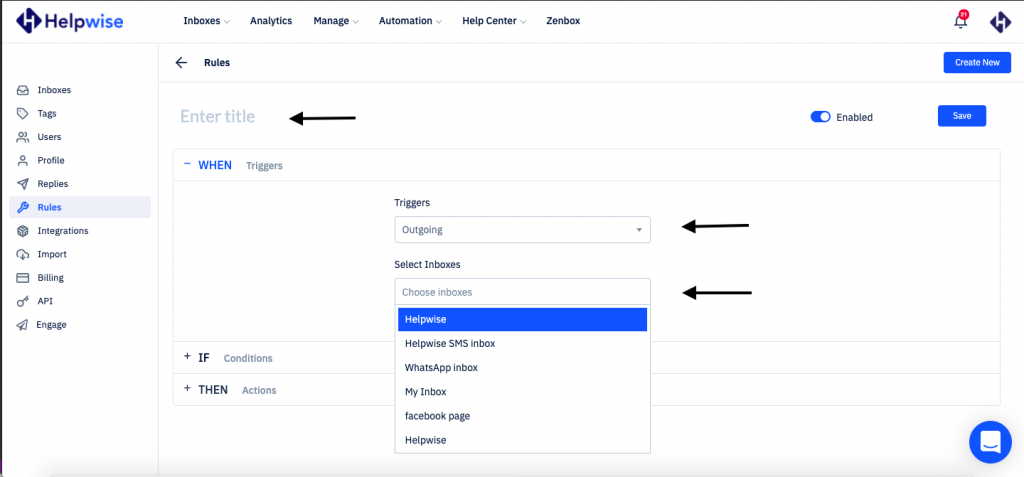 Now select conditions(filters) that are needed to be fulfilled to run a rule using logical and/or.

In "OR" conditions atleast one should match in order to apply actions.
In "AND" conditions all should match in order to apply actions.
Rules will execute for every conversation in case conditions are left empty.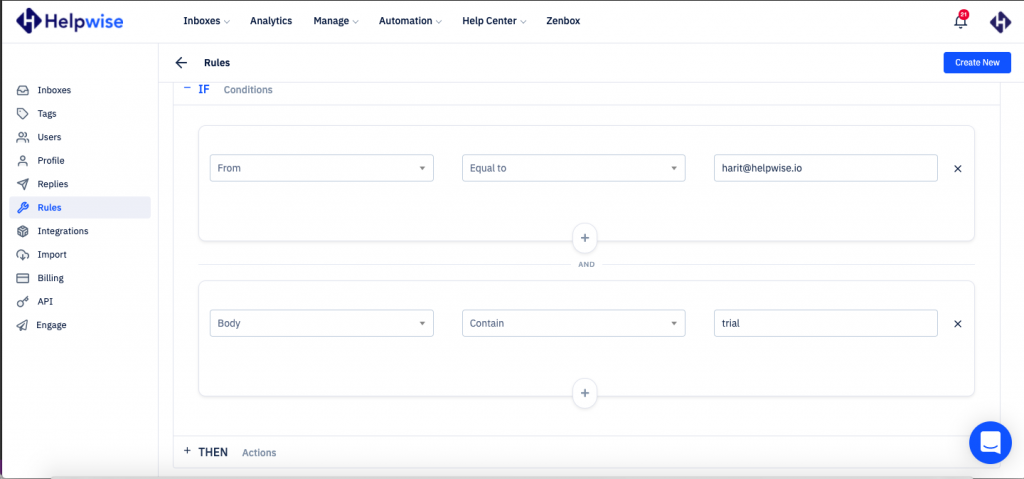 Now you can add actions that will get applied to a conversation that fulfills the above conditions.