In this post, we would be discussing how can you set up a mailbox on Helpwise. Helpwise Mailbox is a shared email which like support@yourdomain.com which your team uses to communicate with your customers.
1. Go to create mailbox page and enter email and its name.
In mailbox Name, you can enter the name that you want to be displayed in association with the mailbox. Also, we will use this name as the sender's name for your outbound emails. Also you need to enter the email for which you want to build a shared mailbox for your team. Click on Create.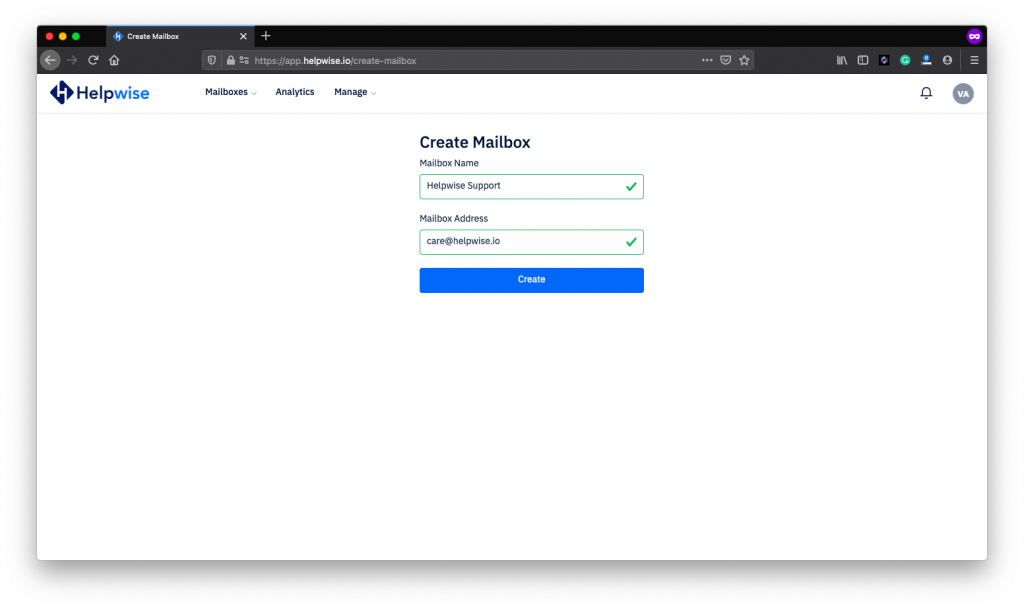 2. Add some Team members.
Teammates make your mailbox shared. Invite all your teammates relevant to the mailbox to the mailbox. Let's say you've build a support mailbox then you can add your support team in this mailbox. We offer 2 types of users to be created.
Admin – Admin has all permissions except billing and access to all your mailboxes.
Agent – Agent is a user with fine-grained permissions. He has access to mailboxes he is given access to.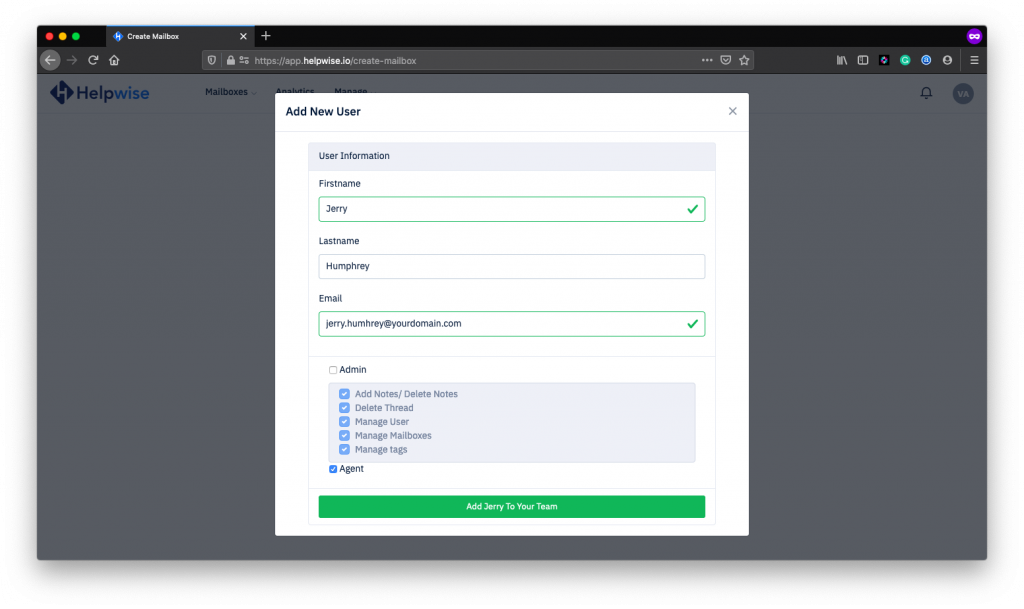 3. Proceed to the next step and set up the forwarding address.
Copy the forwarding address and set it up as a forwarding address in your current email provider. You can refer to https://helpwise.io/help/shared-inbox-gmail-guide/ for setting forwarding for your Gmail.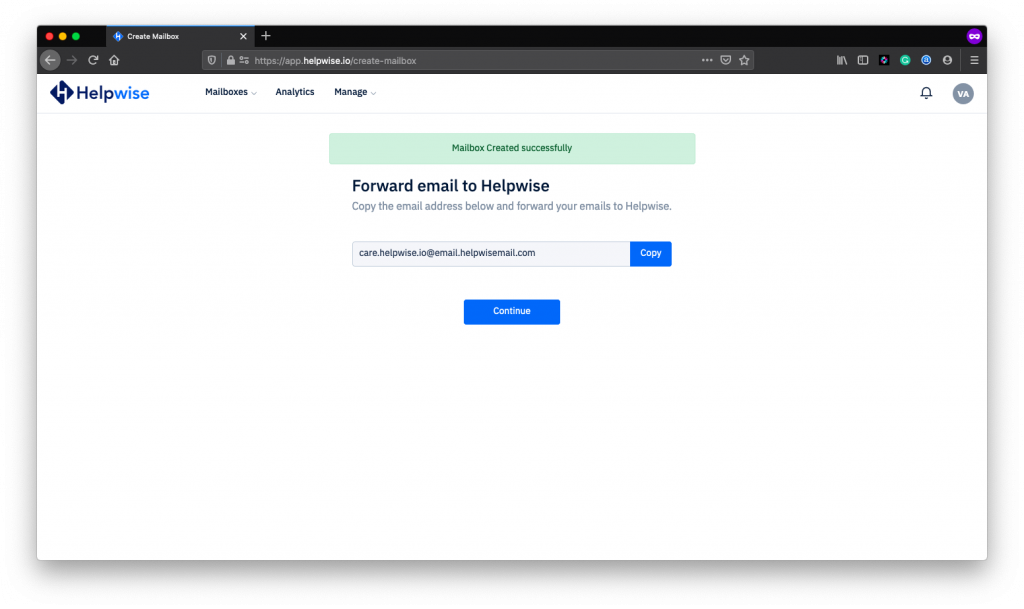 4. Verify the email address you entered.
We also hate verification just like you but we have to do this to protect our users. Once you verify the email you are good to go.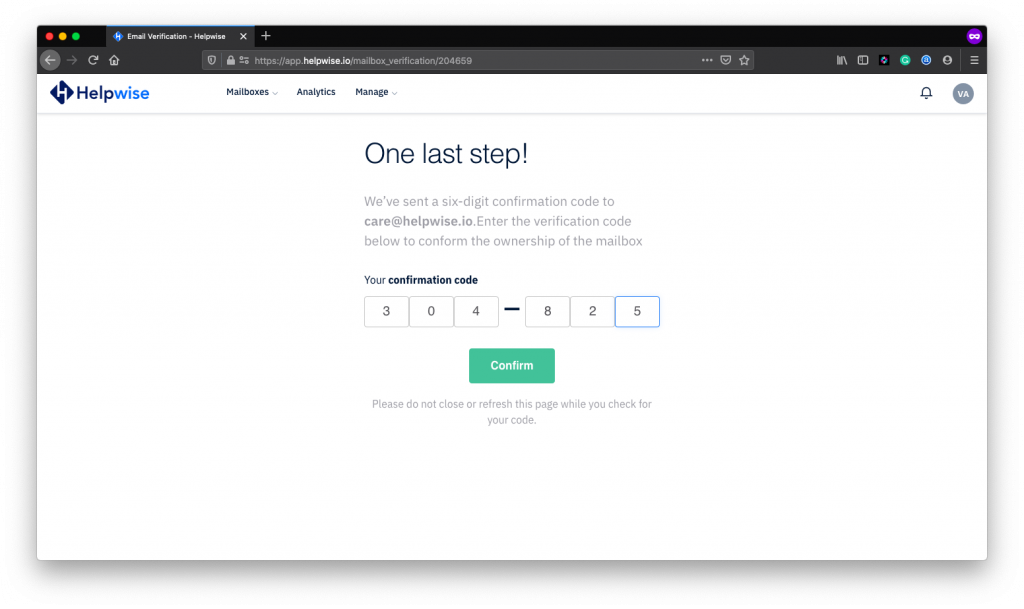 5. Need any help. We are just a ping away.
If you need any help you can always reach out to us at help@helpwise.io. You can also reach us through chat on the bottom right of our site.