Twitter shared inbox allows you to send and receive your Tweets and mentions right here in your Helpwise account. This helps in managing all your support mediums from one place.
Here are the steps to setup this inbox:
Click on the Inboxes on the top and select "Add Inbox".
Select "Twitter Inbox" from here.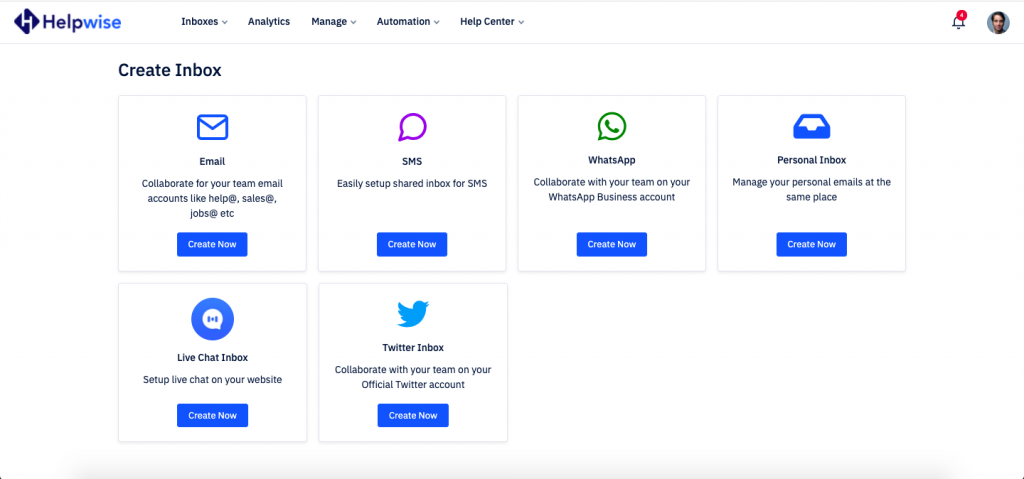 Give a name to your inbox to distinguish the Twitter shared inbox from other inboxes in your account.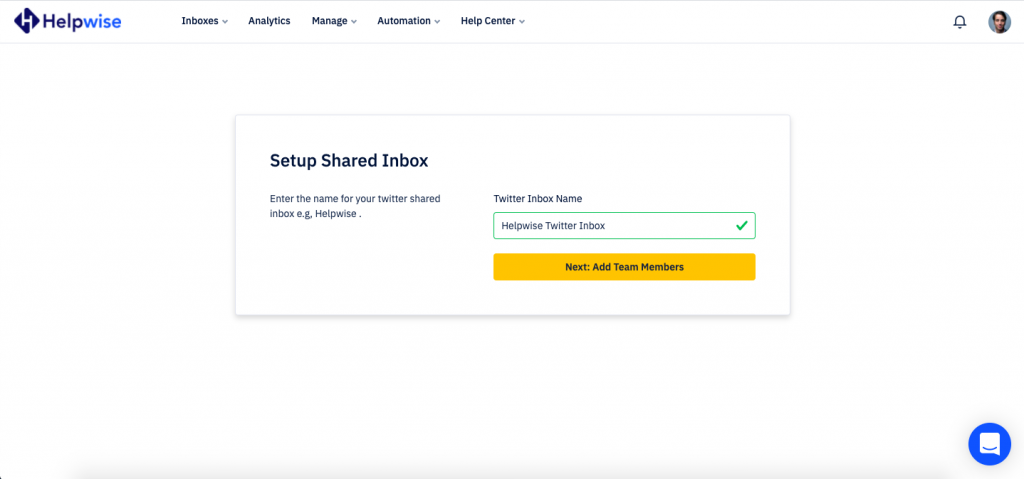 Once you have given name to your inbox, add team members to collaborate on this inbox.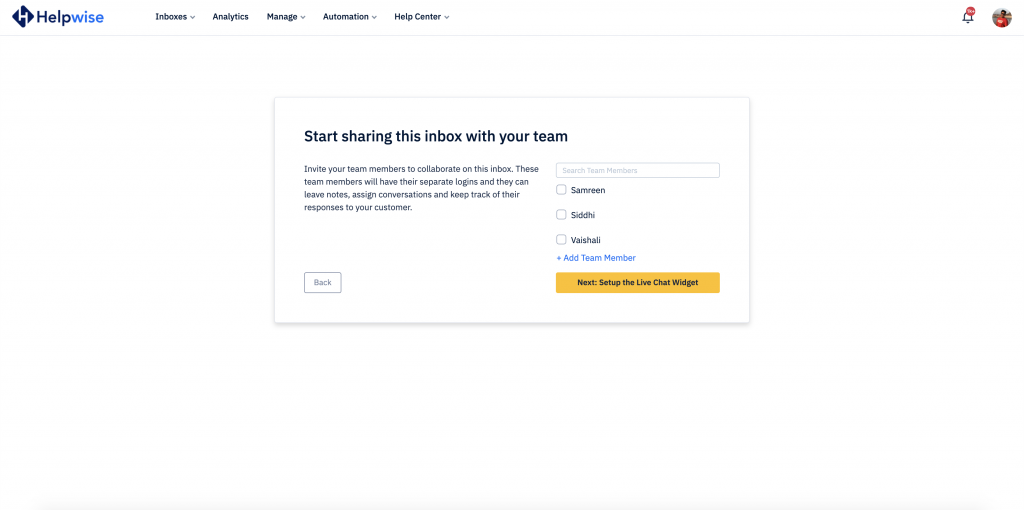 Now, you will see a Connect Twitter Account button. Once you will click on it, it will take you to your Twitter account.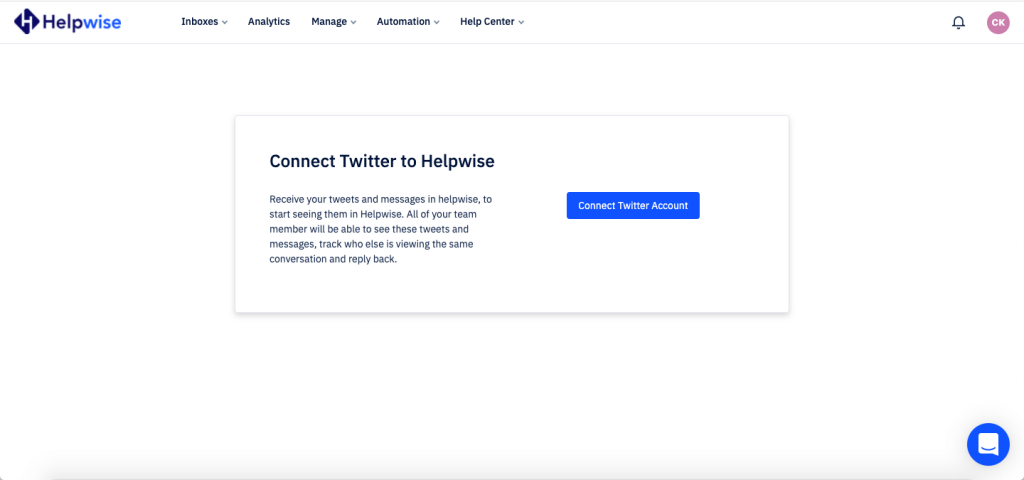 Now click on Authorize app to connect your account with your Helpwise shared inbox.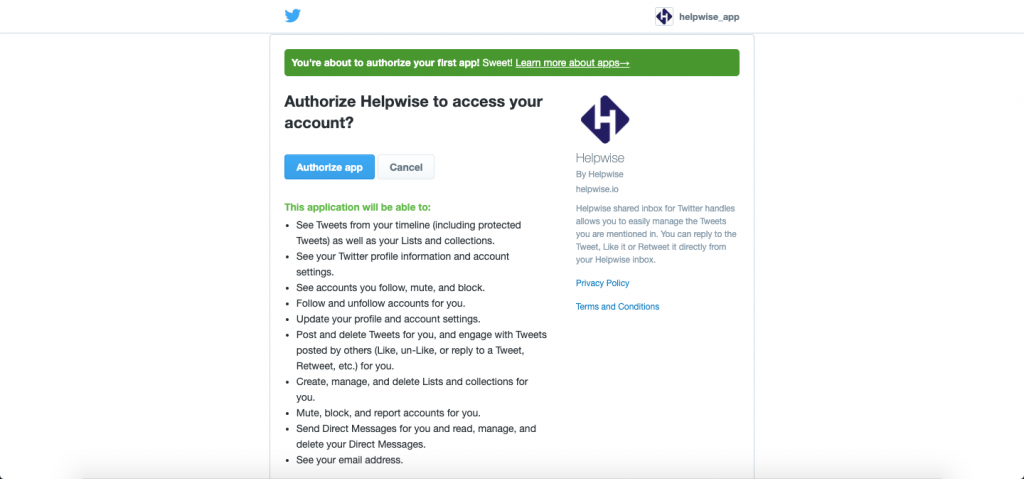 That's it! Once this is done, it will redirect back to Helpwise.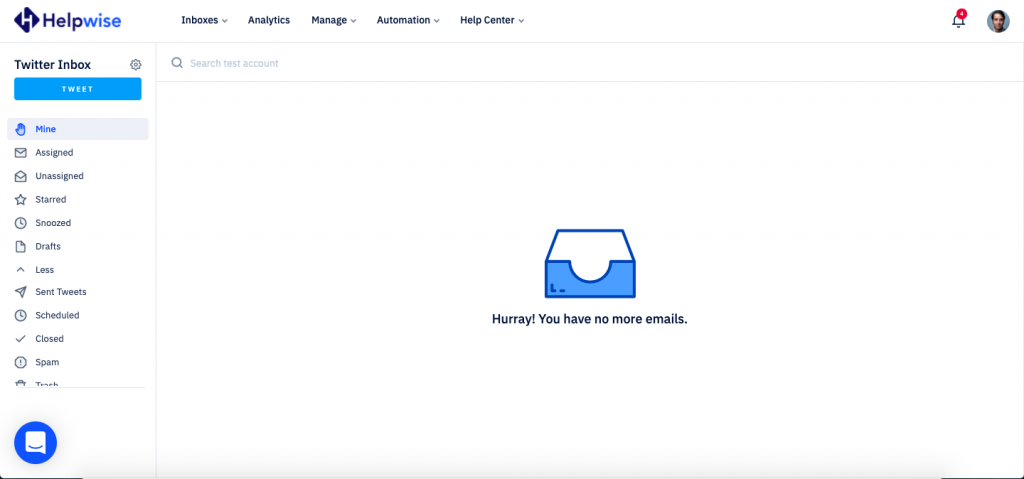 Now, you can assign your Twitter conversation with your team members, mention them or leave note within a conversation and provide quick resolution to your customers from your Twitter account. Also, this inbox also allows you to retweet and like the tweet directly from Helpwise.
Know more about features of Twitter shared inbox.
For any question feel free to reach out to us on our chat support. Signup For Free Now.