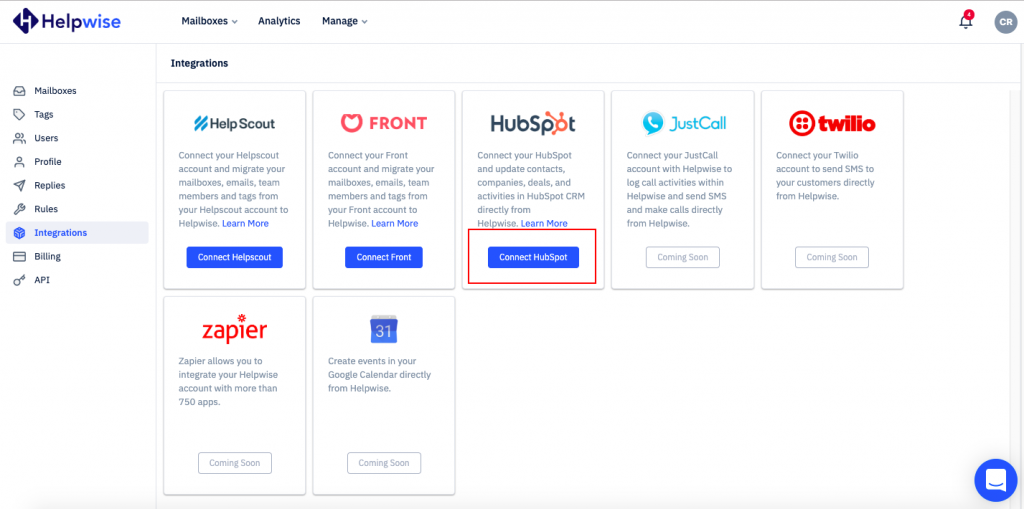 HubSpot integration allows you to see contact, deal, company and engagements from HubSpot in Helpwise.
You can create/edit these properties directly from Helpwise.
See how to connect your Hubspot account with Helpwise.
Track contact and deal information from HubSpot in Helpwise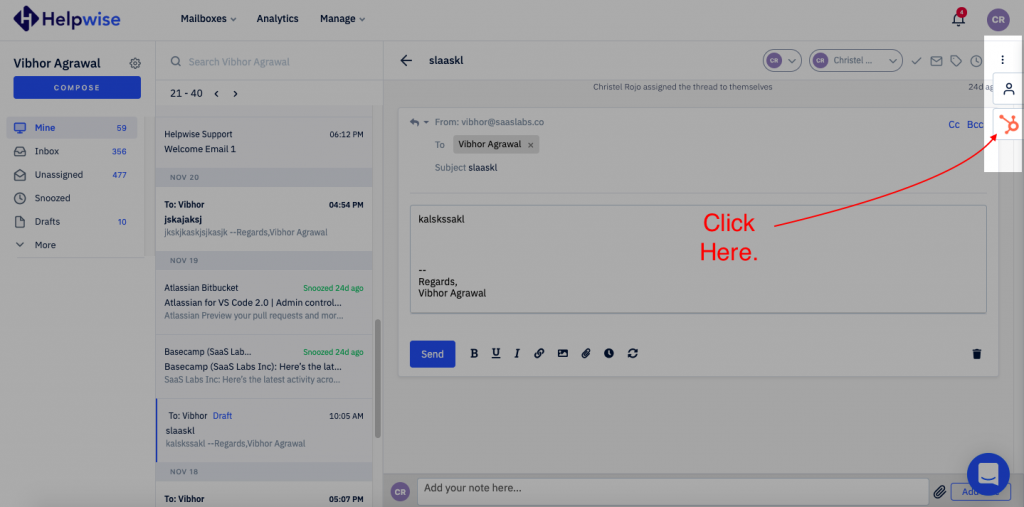 After connecting your HubSpot account with Helpwise, you will see the contact and deal information directly in Helpwise by clicking on the HubSpot icon on right on your Inbox.
In your mailbox after selecting any mail, you will see a HubSpot icon on the right side of your screen.
Click on the icon to contact and deal information from HubSpot.
Using Helpwise you can create and edit HubSpot contacts and deals as well. Helpwise automatically checks whether contact or deals exist for an email or not in your HubSpot. If it exists it will be shown to you and if not you will get an option to create it directly from the Helpwise.
Creating a contact or deal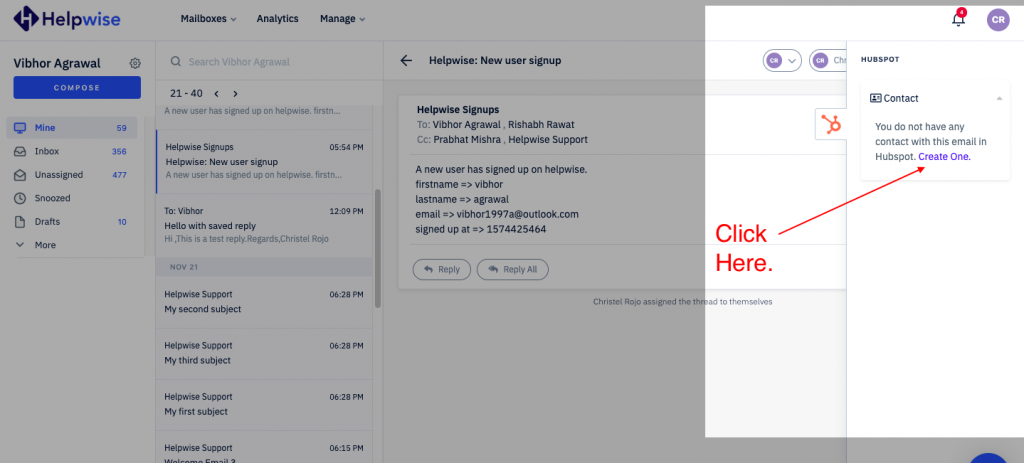 Click on "Create One" link and fill in the contact information. Helpwise will put the email address automatically for you. Once you will click on Create button, Helpwise will create the contactin HubSpot for you.
Note: Deal can be created only once a contact has been created.
Editing a contact or deal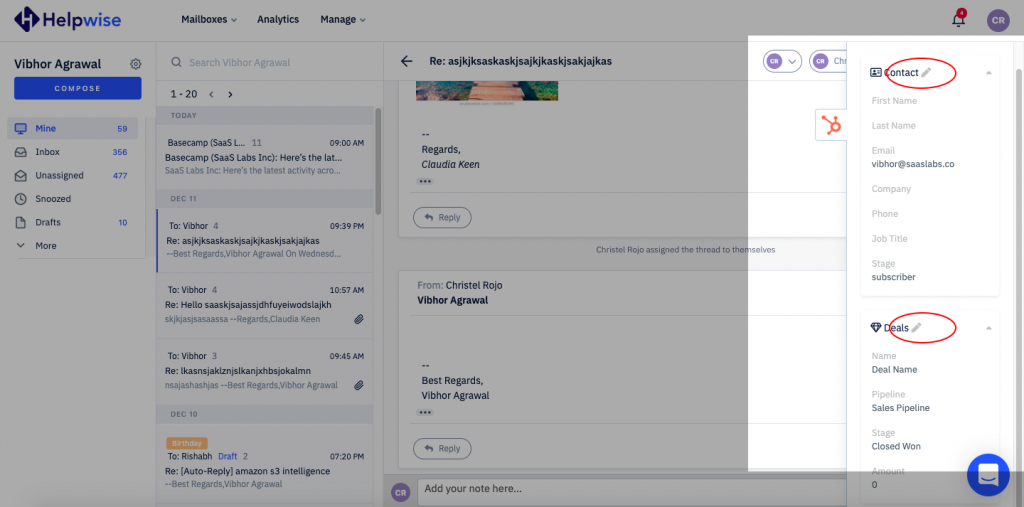 Follow these steps to edit a contact/deal in HubSpot:
Click on the edit icon.
You will get the option to update the details. Once done click on Save.
Helpwise will update the Contact or Deal information in HubSpot.
Manage Company in Hubspot
Hubspot integration with Helpwise allows you to manage company information of a contact directly from Helpwise. You can associate a company with a contact or edit the associated company information directly from your shared inbox.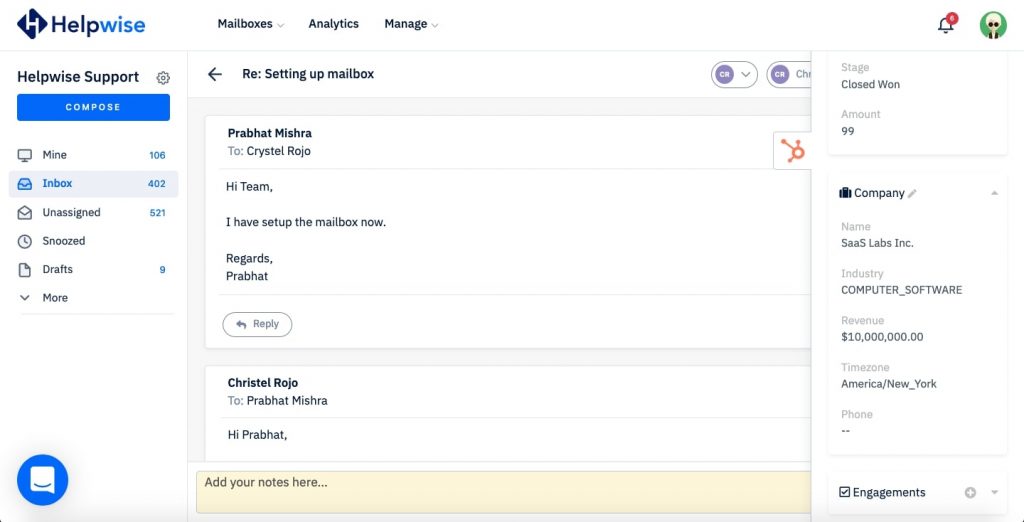 See Hubspot Engagements in Helpwise
You can also track engagements of a contact in Helpwise. Also, create or update the engagement directly from Helpwise.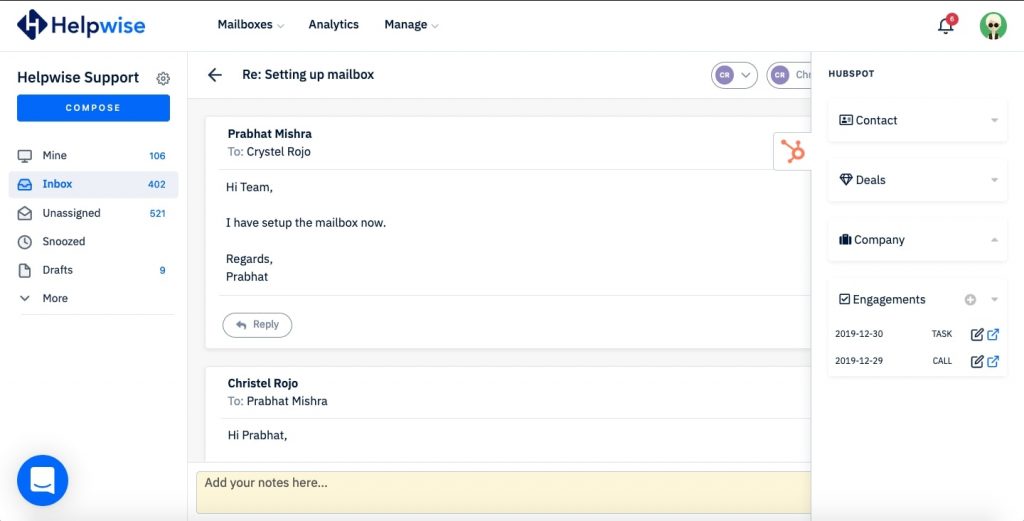 Schedule a free demo with Helpwise team to know more about the product and its integration with Hubspot.