Helpwise live chat widget allows you to connect with the visitors coming to your website. It helps in providing your customer a medium to easily connect with you.
Helpwise offers many customizations for the chat widget. With the help of these customizations, you can make the widget a perfect fit for your website theme. You can even perform actions on your chat widget on the basis of your office working hours.
In order to customize your chat widget, please follow these steps:
Click on the "Manage" in the navbar and then "Inboxes". You can also click on the gear icon beside your inbox name


Make sure that your chat inbox is selected among the list of inboxes in the left sidebar.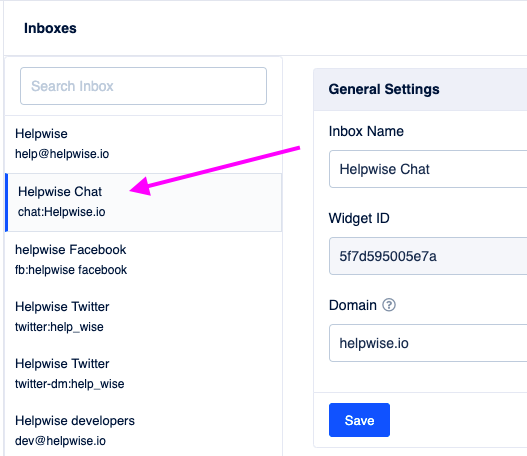 Now on the right side, you will find various options to customize your chat widget.
In order to know more about these customizations. Please follow this guide: https://helpwise.io/help/helpwise-chat-widget-customizations/
You can also schedule a free demo, to know more about Helpwise and the Helpwise Live chat widget.