Now you can add HTML snippet for your email signature. Please follow the steps below to setup the email signature:
Head over to mailbox settings by clicking on Manage >> Mailboxes.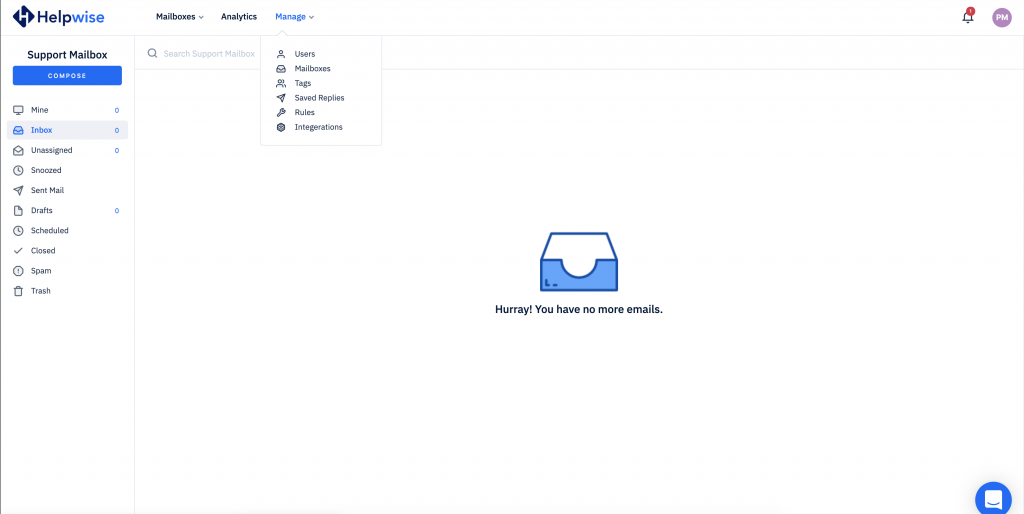 Select the mailbox in which you wish to set the signature and select HTML.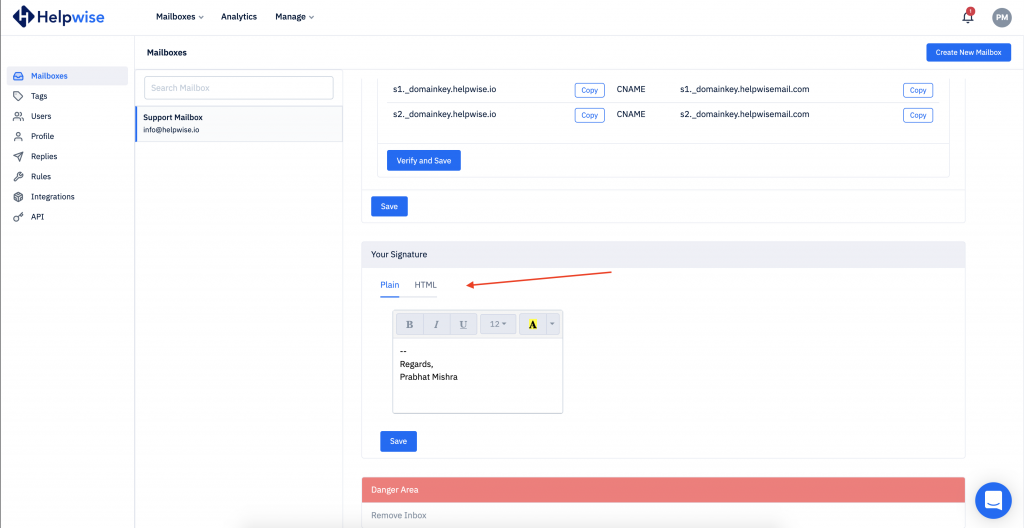 Paste your HTML snippet in the box and click on Save.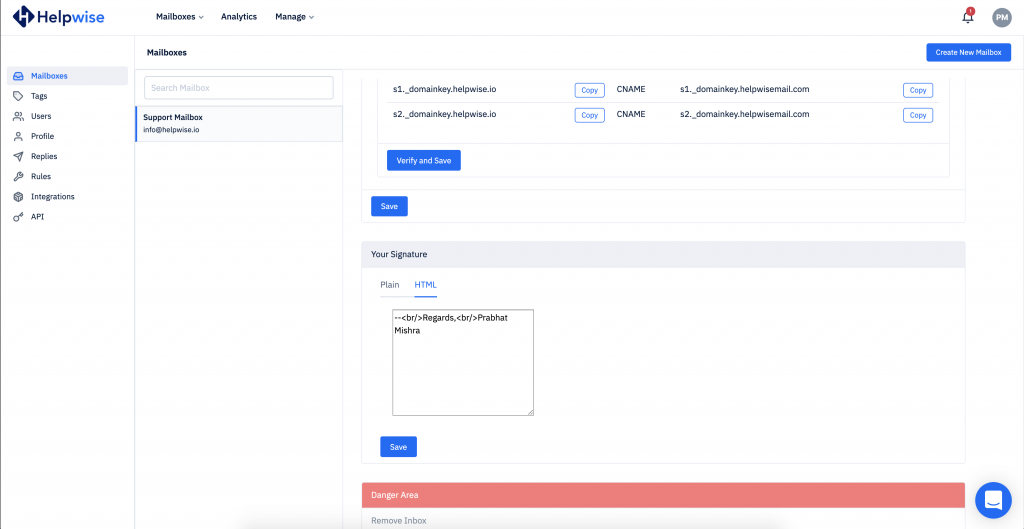 This is it, now you can create your custom signatures and add the HTML snippet in Helpwise.