Today, we announce the availability of Private Help Centers, which will allow you to make your Help Center only accessible by your team members.
For Private Help Centers, we would ask visitors for login into their Helpwise account to access the Help Center. You can enable this by visiting your Help Center's settings.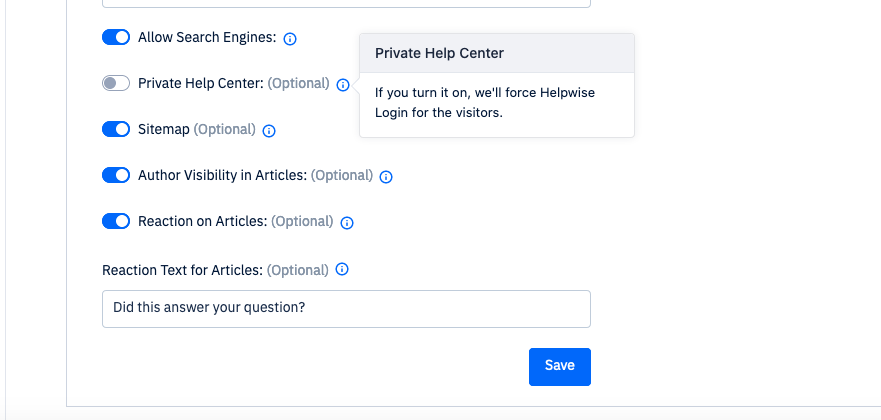 Find out how to setup Help Center.
For any questions, feel free to reach out to us using our chat support.