Helpwise's Website Live Chat widget now sends emails automatically to your customers/leads, if they aren't active on the chat. This makes is easier to notify the customer about your reply, even if they are not on your website when you send out your reply.
And when your customers reply to the email, their message comes straight to your Website Live Chat widget inbox in Helpwise.
Live Chat widget also send these emails from addresses like <paul.helpwise-io@chat.helpwisemail.com> to maintain personalisation which is one of the core ideas of Helpwise.
Here is an example of how the conversation with a customer looks like in email: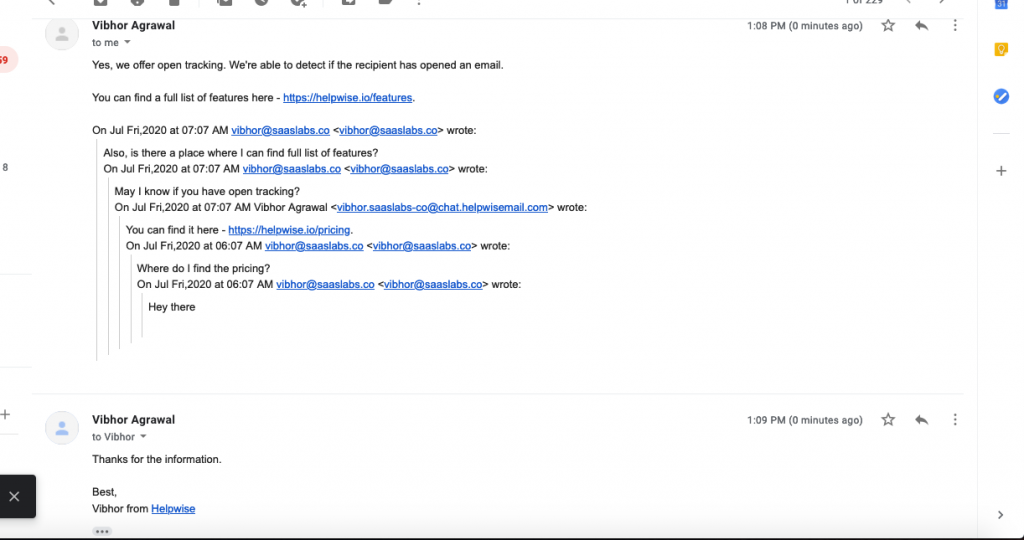 And, this is how it appears in your Helpwise chat Inbox: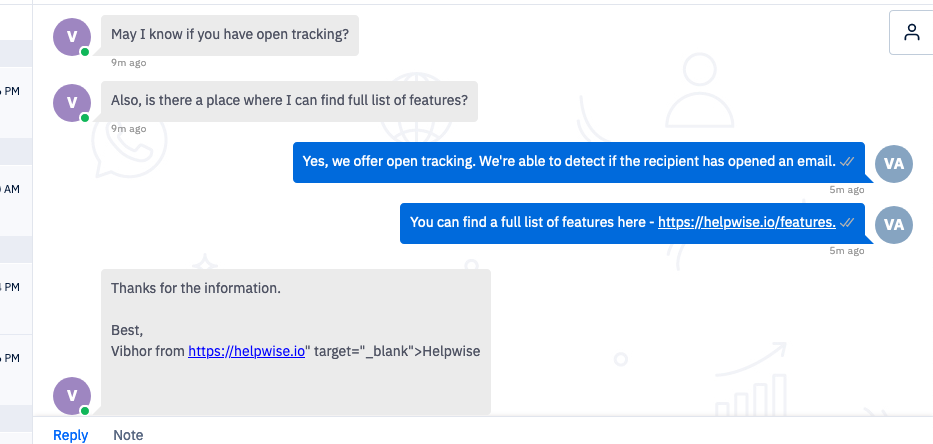 Here is a live example of our chat widget – https://callroot.com. Learn how you can set up a live chat Inbox on Helpwise.
Sign up now and Collaborate with your team to power up communication with your customers.