Now you can create Helpwise shared custom inbox 🎉. Now you're not limited to just Email, Social Media, Whatsapp, Live Chat, or SMS.
You can create custom inboxes for any channel of your choosing, provided it has the necessary APIs. You can create inboxes for Slack, Basecamp, or even your own internal communication tool!
It is controlled via APIs to integrate any messaging platform. You just need to give an outgoing webhook on which you wish to receive messages. We'll provide you an incoming API through which you can receive messages in Helpwise custom inbox.
How to setup shared custom inbox in Helpwise?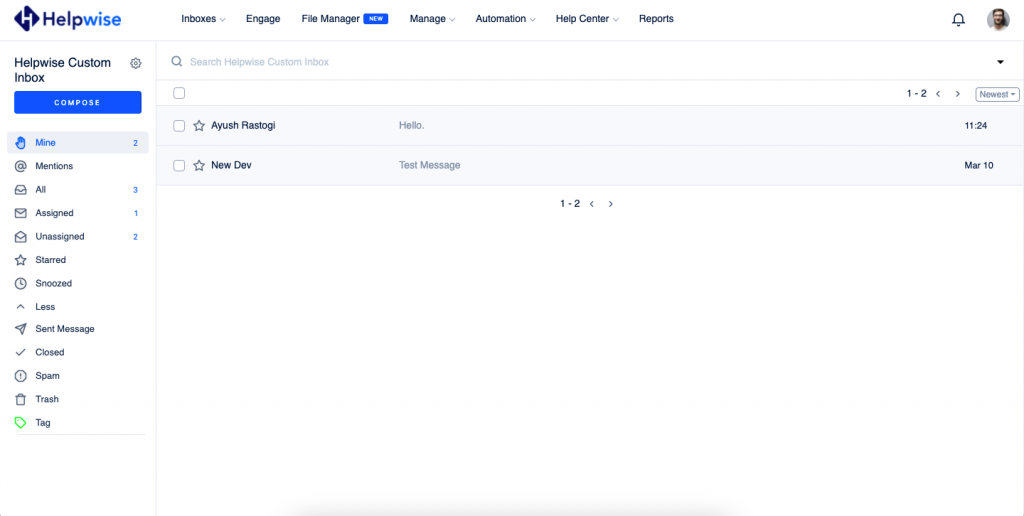 Features of Helpwise shared custom inbox
Send and receive messages in real-time.
You can also send custom fields through the message.
Assign the conversation thread to your team members.
Track which member has replied to the conversation thread.
Chat internally with your team members and mention them to notify them about your message.
Check who is currently viewing and replying to a specific thread.
Leave a note or mention your team on the conversation thread.
You can see the request and response for Incoming and Outgoing APIs respectively in the settings.
For more information on Helpwise shared custom inbox, you can schedule a free demo with our product expert. Try Helpwise For Free Now.