What is a Helpwise Chat Widget?
A Helpwise chat widget connects the company's service channel and support agents with website visitors via a tiny window. It can help potential customers get real-time replies to their questions. The widget can be easily integrated on your website so that your customers don't have to struggle to find it or miss it entirely.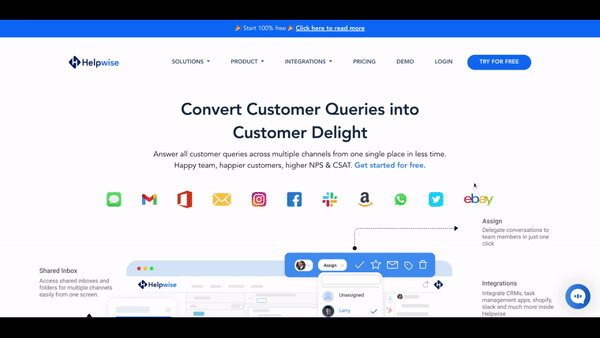 Learn how to setup the chat widget in Helpwise
New update in Helpwise's Chat Widget
Helpcenter article in the Widget to provide context-revelant customer service
Helpwise has always strived to provide our customers with the best services to help them enhance their customer service. We have been continuously evolving to provide our customers with the best services needed for expanding their business.
Keeping up with our mission, Helpwise made some updates to its chat widget to enhance its functionalities. Helpwise allows you to enable Helpcenter articles in the widget window. The widget connects the gap between your customer service channels and potential leads. Enabling Helpcenter Articles in the widget allows potential leads to self-serve information regarding your business and offers.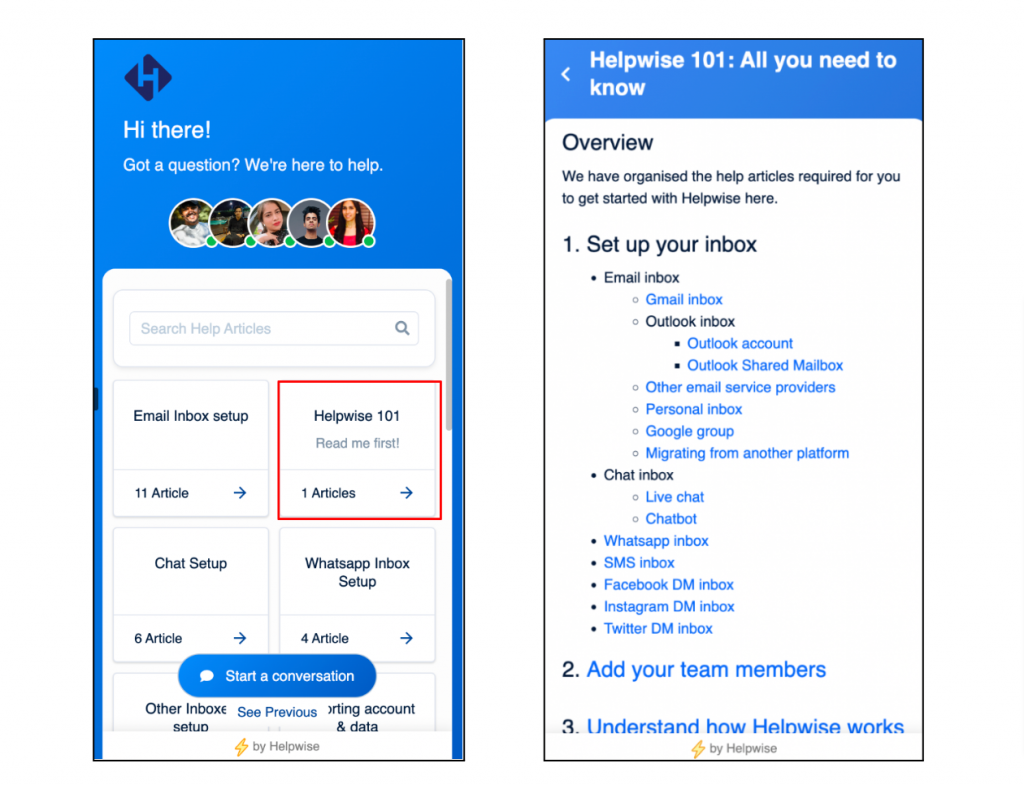 The Self-Serve Helpcenter articles in the widget will lower the common FAQs tickets raised by the leads to the customer support agents. Ultimately leading to a highly rich self-serve customer experience.
Now start using Helpwise's widget to help improve Customer Experience.
Don't miss a chance to boost collaboration across your support team. Boost your customer interactions using Helpwise.
For more information on Helpwise you can book a free demo with our product expert.