In the modern business world, providing fast and effective support to customers is essential for success. A helpdesk tool with seamless voice-calling support can play a crucial role in achieving this goal by allowing support teams to quickly connect with clients over the phone.
With the vision to become an easy to use one-stop solution for all customer communication, Helpwise introduces its Phone Inbox. This new feature allows you to connect with your customers over the phone directly from within the software, making support even more convenient and efficient.
💡Learn more on how to setup Helpwise Phone Inbox!
How do Helpwise Phone Inbox enhance your customer service workflows?
Helpwise's Phone inbox combines with SMS inbox so that you can call and text your customer from the same place. With the phone / calling inbox, you can easily log your calls, get call recordings, set up voicemails and more.
Learn more on how calling inbox works.
Quick and convenient phone support.
Voice-calling allows support teams to connect with customers over the phone quickly and directly from Helpwise. Improving response times and providing a more convenient support experience.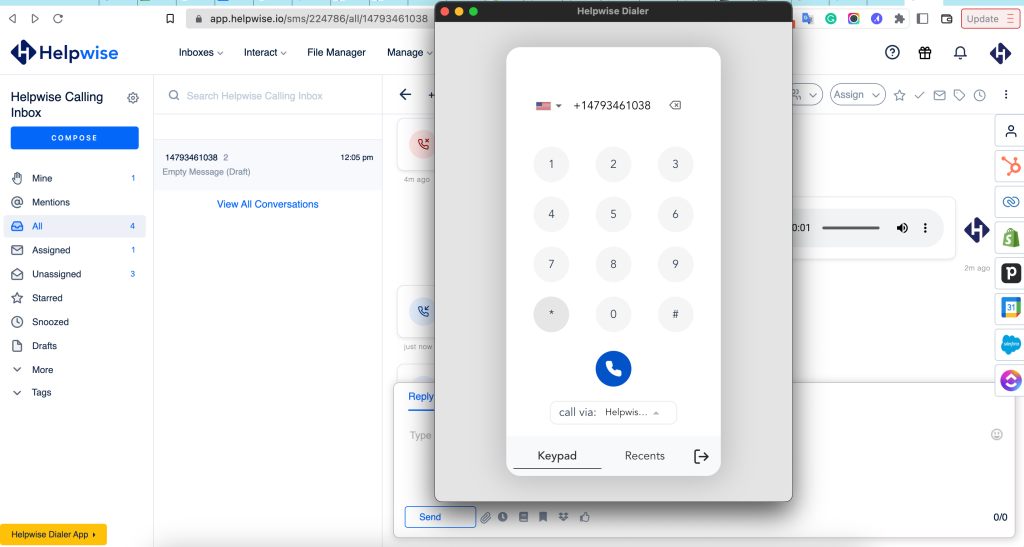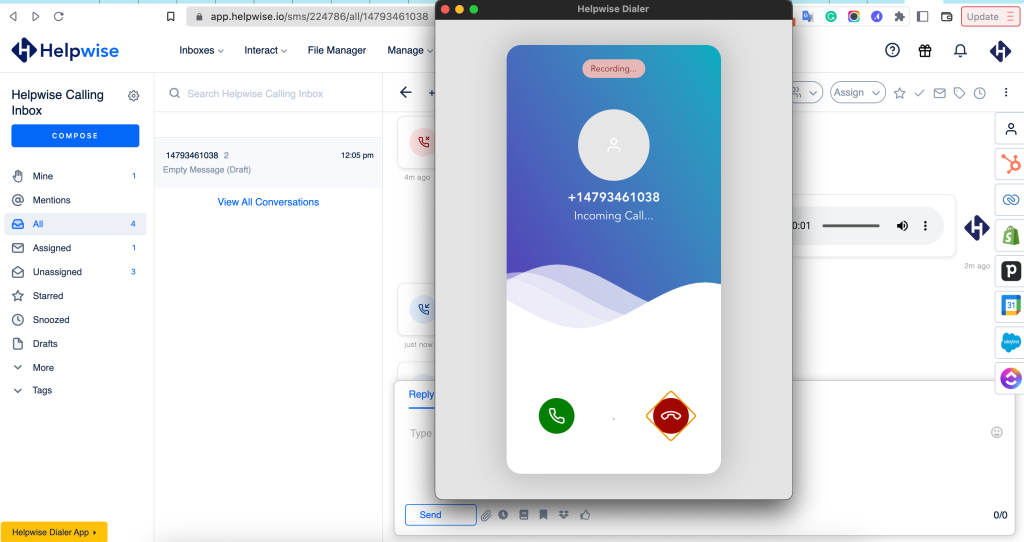 Call recording and automation.
Easily record your customer calls for future references. Also you can use automated voicemails and call routings to provide seamless support to your customers.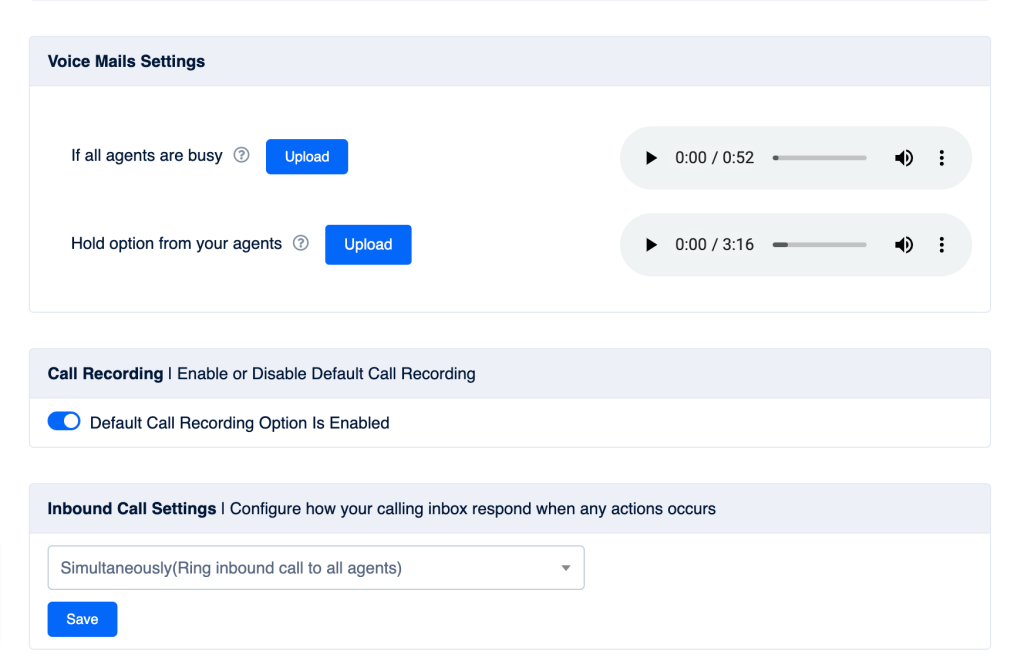 Integration with the rest of the Helpwise workflows.
By integrating voice-calling with Helpwise's workflows like assignment, rules automations, etc, support teams can streamline their processes and improve efficiency.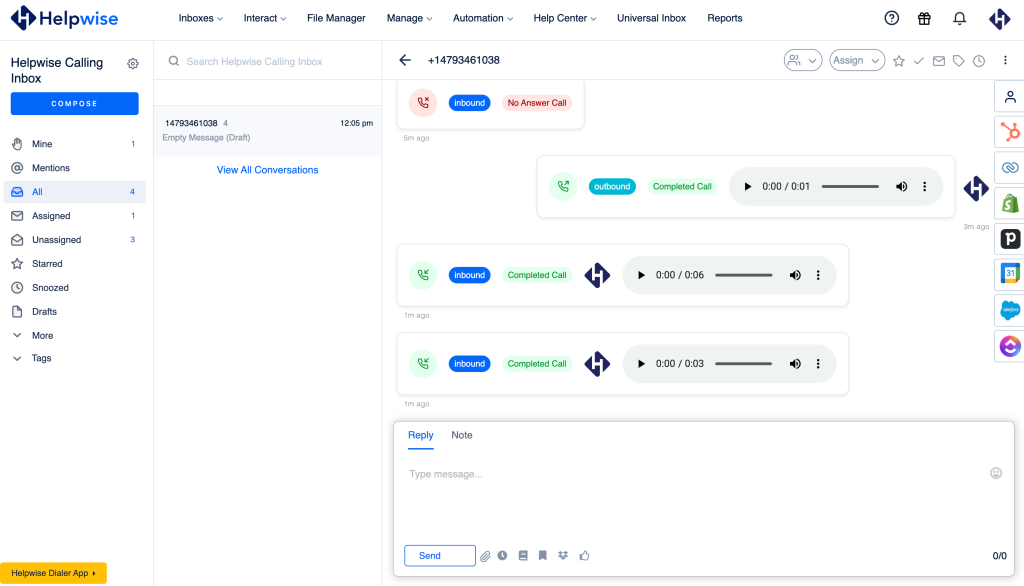 Tracking call and sms logs from the single place.
Log your call and sms in one place to keep the track of conversations and provides valuable documentation for future.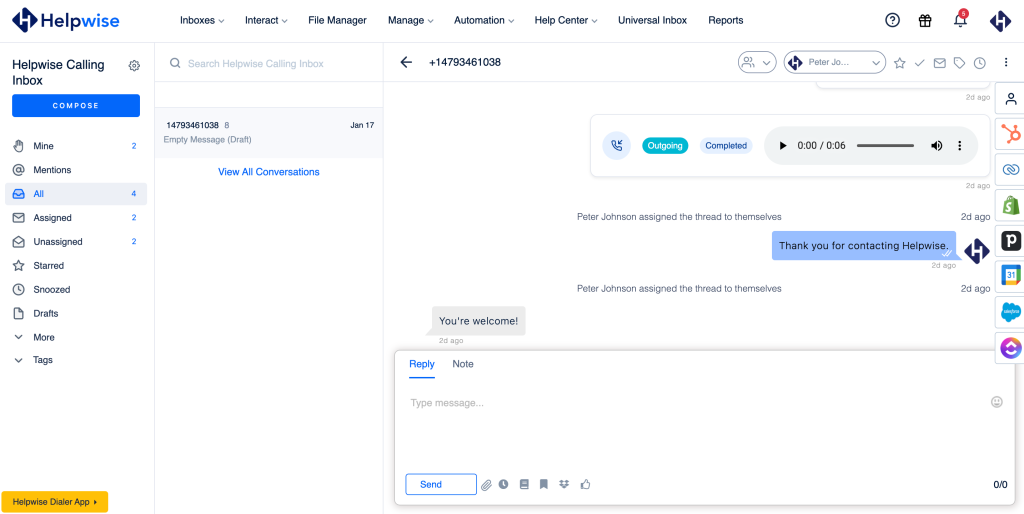 Note: All charges for calling and SMS limits are set by Twilio. Users need to directly transact with Twilio for all the calling and SMS charges.
Now start using Helpwise's Phone Inbox to interact with your customers with Voice and SMS capabilities.
For more information on Helpwise, you can book a free demo with our product expert.