An SLA breach happens when your agents don't resolve customer queries in time. You've effectively breached your promise to your customers that you'll assist them within a specified time frame.
While SLAs help to ensure that customers receive the level of service they expect, breaches of those agreements sometimes happen. Hence, we are introducing SLA Breach notifications to make sure the cases that have breached their SLAs get the attention they need.
How to get notified when there is an SLA breach
SLA-breach notification in Helpwise lets you get notified in case any breach has occurred in your customer service communications. To get notified about any breach:
Step 1: Add notify action in the SLA rule
When you create an SLA rule, add a notify action and then select the team members who will be notified in case of any SLA violation.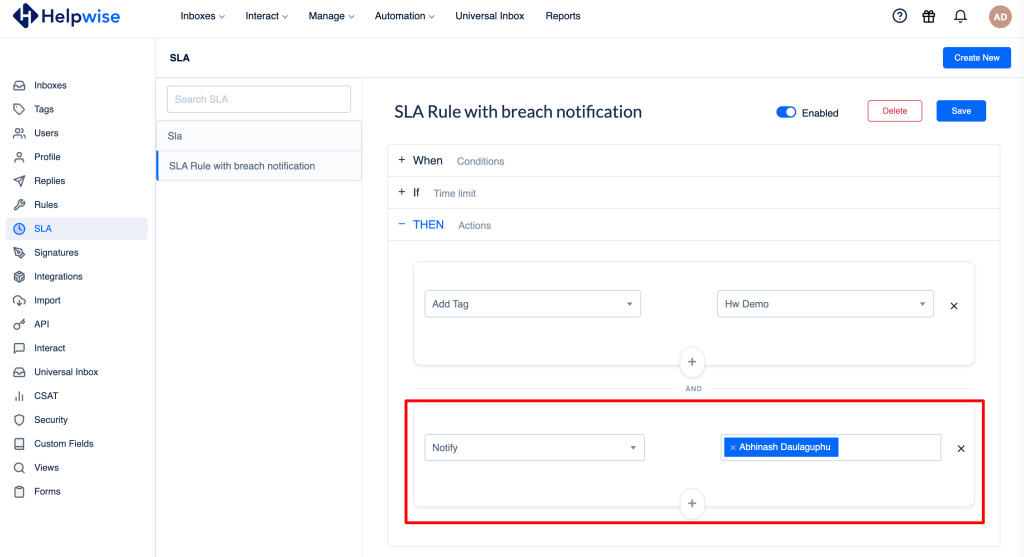 Step 2: Enable SLA–Breach from the notification Center.
Now head over to the notification center and enable the notifications for any breach. The team members added in the notify action in your rule will be notified about any breach via the selected notification options – desktop, mobile app and/or email notifications.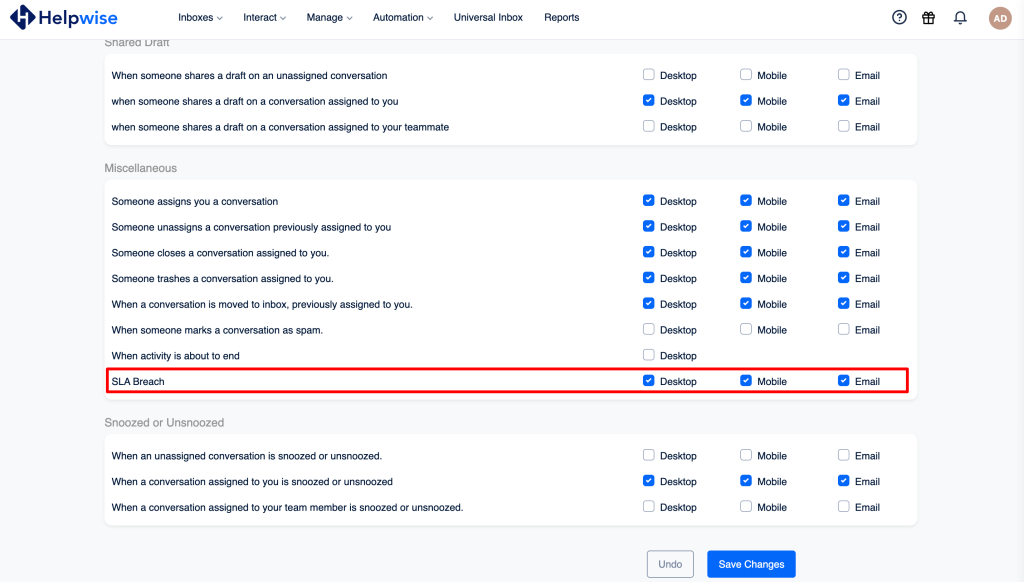 Now start using Helpwise to interact with your customers across various channels and automate your customer service with automation workflows and various integrations.
💡 Learn more about automation workflows and integrations in Helpwise!
Don't miss a chance to boost collaboration across your support team. Boost your customer interactions using Helpwise.
For more information on Helpwise, you can book a free demo with our product expert.